What is
color correction?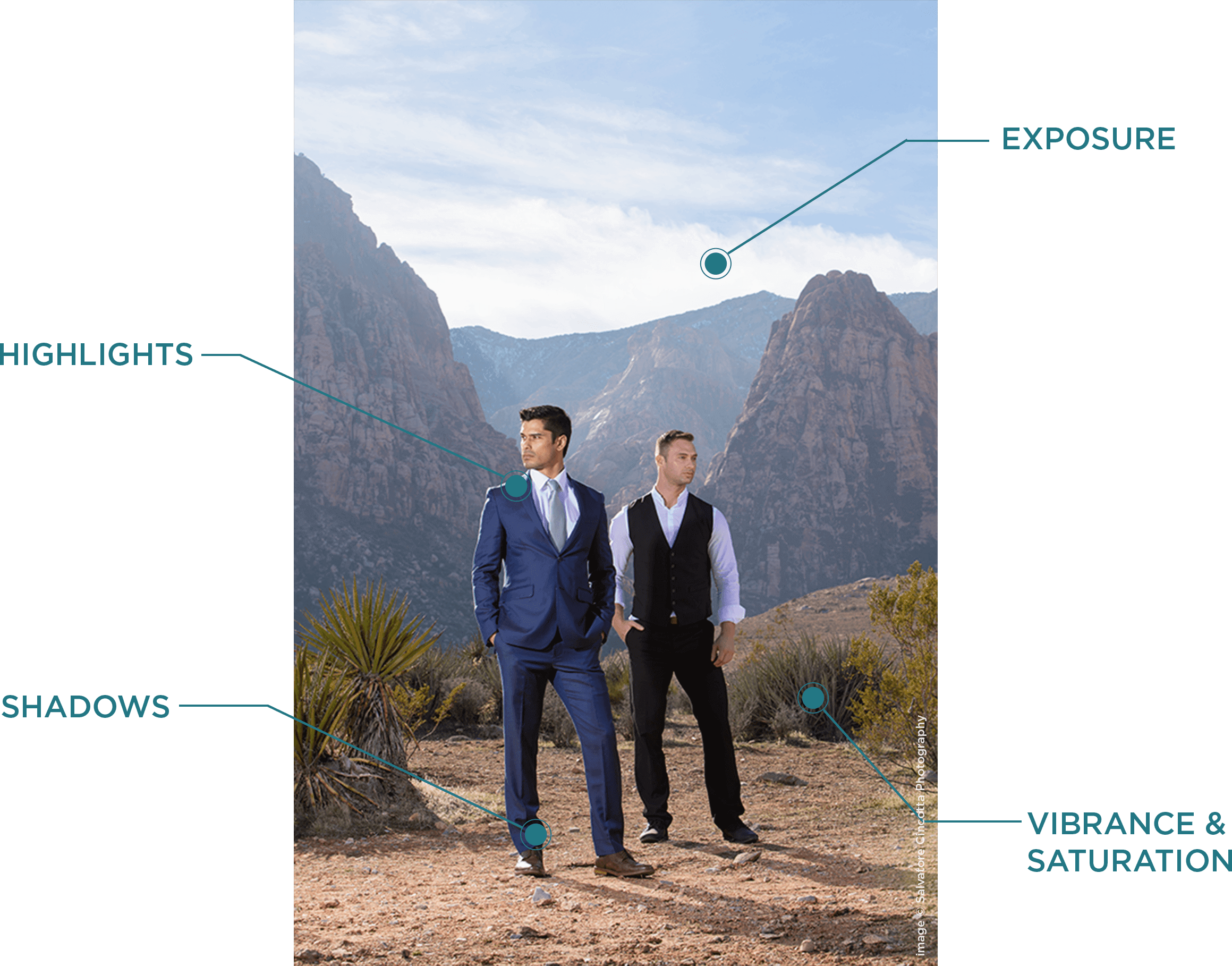 Color correction has different meanings to different photographers. For some, the work of color correction is a time-intensive, painstaking task involving individualized adjustments to every Lightroom slider, brush and gradient. Pair that with custom cropping for every image from your shoot and you just added hours upon hours of meaningless work to your workflow for no good reason. For others, color correction means pressing Auto Adjust and hoping for the best.
At Evolve, we believe in the value of a proof-level image. This is an image that is consistent with the other images throughout the shoot, first and foremost focused on good skin tone. With this in mind, adjustments are limited to a starting point preset and individualized adjustments of the basic panel within Lightroom. This includes Temperature, Tint, Exposure, Contrast, Highlights, Shadows, Whites, Blacks, Clarity, Vibrance & Saturation.
$.30/image | FREE for Premier Members*
*First 800 images per event included at no charge. Overage images invoiced at .15/image.
While there is no doubt that each and every image could have many minutes (if not hours) spent on it, our goal is to return to you a balanced, tonally consistent collection of work ready for any finishing touches you add on as the creating artist.
Evolve your business with unlimited post-production.