As a wedding photographer, if you are against offering wedding albums, I could not disagree with you more! This is one of the single best ways to increase your average sale for weddings. Regardless of what trend you think you must align your business with you should be offering albums to every single client. Now I understand there is going to be good pushback to that statement, that a client's budget for wedding client is determined all before the wedding day and there is no money left over to buy an album after. So, the idea is to offer an album up front and if they don't buy it don't bother designing one. Again, I could not disagree more. Educate your client on your offerings and always under promise and over deliver. Think about this, your client doesn't think an album is important at the pre-wedding consult, how about surprising them with the first preview of their images in a personally designed digital book layout before they see the full gallery. The impact to your client's experience can elevate your sales dramatically. Here are the 3 tips to offering wedding albums to every client and increasing your average sales. Tip #1 is offering a free guest book with their engagement session. Tip #2 is offering a pre-designed wedding album for every client. Tip #3 scale this business model by outsourcing your album design and client proofing.
Tip #1 Offer a Guest Book With Engagement Session
This tip is self-explanatory however there are nuances in how you can offer this. For example, if you ran an enter to win campaign at a bridal show or targeted brides on Facebook you are already giving away the session for free for email leads. For the winners you still must close on sales after the shoot to make money. Giving away a free guestbook makes sense in your top packages, but you are looking to create leading indicators to see if this client will spend money on their wedding with you. So, if they walk away with the lowest package for digitals that's a red alert for your offerings. Remove digitals out of your packages or at least only offer in the top ones. Get a book in their hands for the wedding. For all the other clients that didn't win or already booked a wedding with you, you should be pushing guest book either a la carte or in the top packages. At the very least push a large canvas print guest can sign. This should be standard in your offerings to wedding couples. Get them hooked on books right out the gate.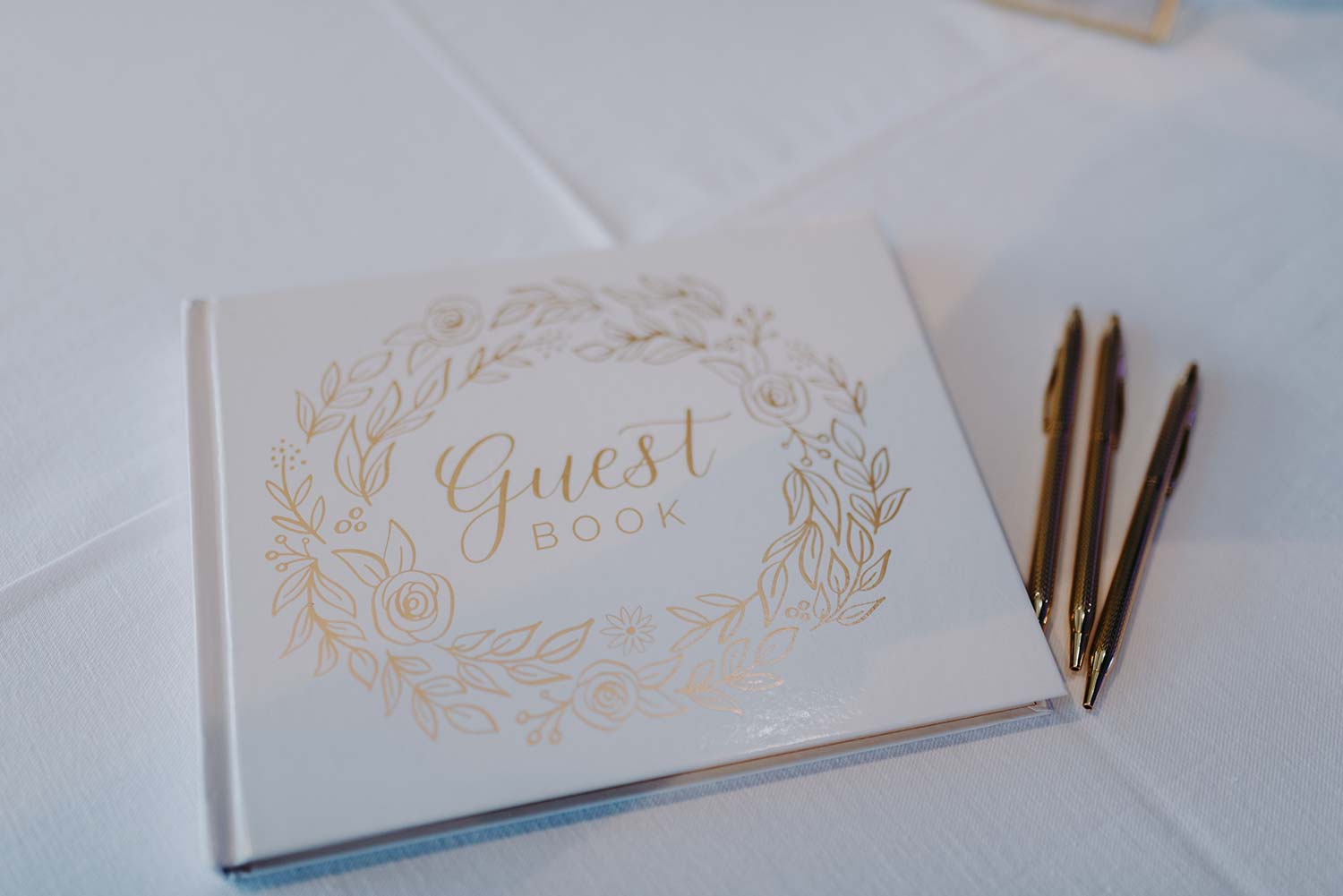 Tip #2 Offer a Wedding Album to Every Client Whether you shot the engagement session or not
Whether you shot the engagement session or not you should be pushing albums during the entire client experience. Of course, selling albums is easier at bridal shows with your display of sample books or in your studio showing beautiful albums during a pre-wedding consult, but you can still offer digital album designs to your clients without ever putting a book in their hands. After the wedding to offer better service, you should be pre-selecting images and building a first set of album design proofs within 2-3 weeks of the event. Instead of trying to get everything delivered and edited in 4weeks you should be sending them a pre-designed album. This level of service sets the tone for your sales and how you can under promise and over deliver. Imagine your competitors sending sneak peaks and you just sent your client a personalized layout of their wedding day. 
I would love to be a fly on the wall listening to your client telling their friends that got married weeks before they just saw their wedding album proofs and they didn't order it. The friends however had to reach out to the photographer for an update and received a sample pack of color corrected digitals 2 weeks after the wedding. 
This all comes back to educating your clients and offering good service. If they aren't interested in albums by seeing sample books, why not show them a digital layout as the first thing they see of their wedding day. The impact of you telling their story in a well-designed book layout sets a different tone for their first preview. I cannot stress this enough, design a book for every wedding client! Taking this a step further, you can offer a pre-design flat cost and a custom album allowing them to make changes as an upsell. Offer creative edits on every image for a luxury album collection as another upsell.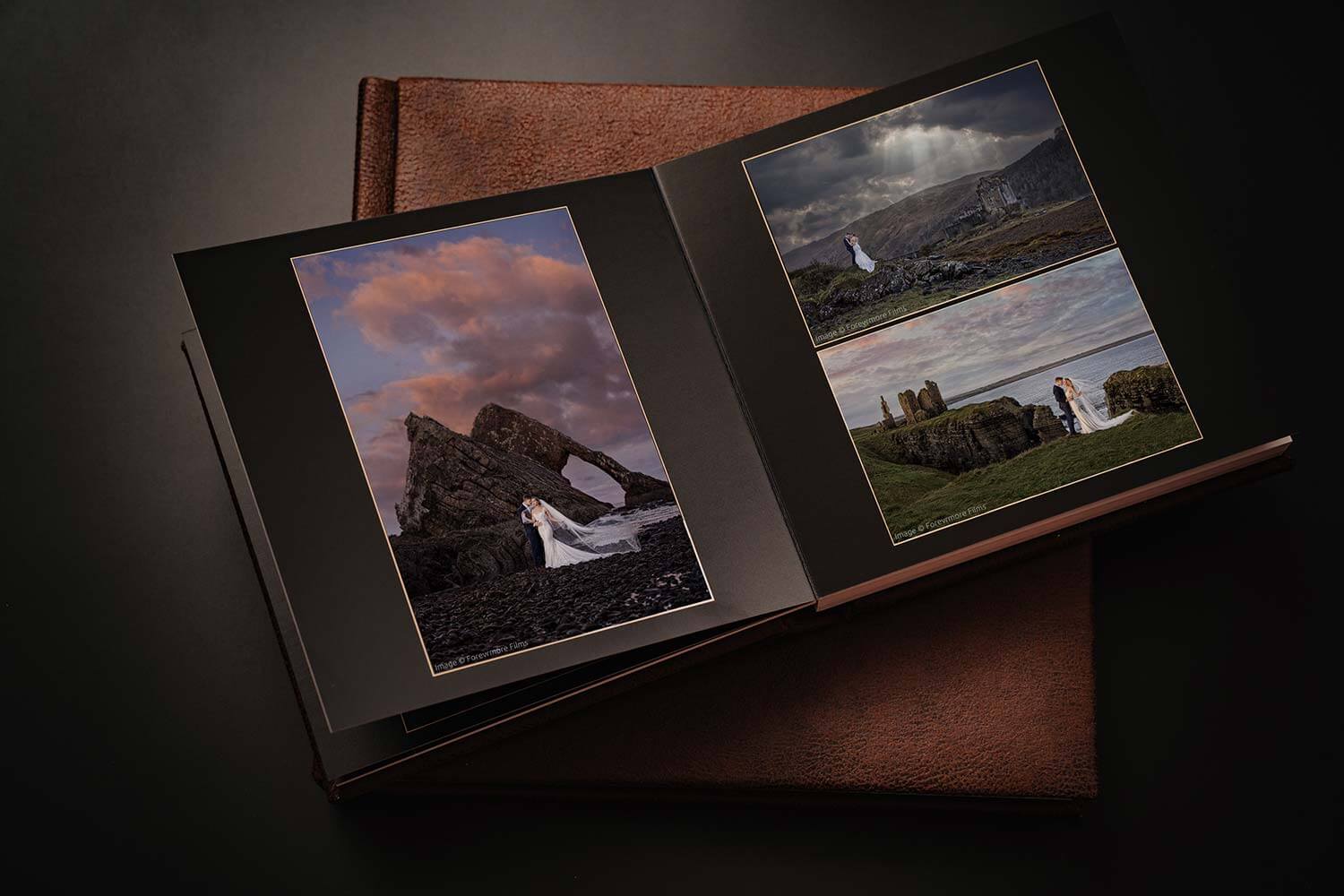 Images © Forevermore Films
Tip #3 Outsource Album Design and Proofing
If albums are already a major burden on your production plate you likely think offering free album design makes zero sense. That is what outsourcing is for. Change your mindset from making more work to making more money. If are currently shooting 30 weddings a year and average 5-10 books, designing a book for the other 60% of your clients is a no brainer. If you sell 2 more books you just broke even with the cost to outsource all year long, let alone just removed the other 5-10 books off your plate. What are you doing with that free time? Reinvest it back into generating more revenue for your business. Find a team that can service your customer for unlimited album design within 2 weeks of the event and offer client proofing. Your album production will grow and you need a scalable solution to keep up with client demand. I cannot stress this enough, as a wedding photographer if you are not showing an album to every client you are leaving money on the table. This is a great way to create upselling opportunities with your current clients, it's way less effort to increase net revenue that way.
PLACE YOUR ORDER BELOW TO
SAVE 30% OFF RETOUCHING TODAY!