When it comes to offering the best products and customer service for your clients you need to step up your game. You should always be thinking how to under promise and over deliver for EVERY client. Creating a luxury experience and offering high end products will bring in more money to your business. Launching a luxury brand or collection can take a lot of time and money to invest. Why not start with introducing new editing options and branding them as luxury products. You can offer large scale wall art as an art piece to fill your clients' walls now. This takes planning of course but is something you can stand up in less than 2 weeks. First you must figure out what is your goal with this new luxury edit and product. As a business owner, you must create your trusted team of professionals to deliver on this plan. Once you dial in the editing you must execute with excellence for every client. Lastly, you need a marketing plan to get these to your past, current and future clients.
What is your goal with this product?
Your goal should be to make more money but more importantly increase average spend per client. This allows you to get financial predictability in your business. If you book a wedding on October 1st, you should have the sales session by the 15th and cash in the bank by the 30th. It's not always going to be that way, but this gives you an idea for forecasting financials. You can position this product in multiple ways and know I'm not writing this article to argue selling a la carte vs packages. These are important selling options to dissect and let's start with a la carte.
The benefit of a la carte is you can charge a premium for everything your client buys. They paid you for the cost of shooting the event, deliverables are always for purchase in addition. Now you can show galleries of other clients that bought products to get your current clients to interested in them. Once they pay the invoice you have orders to place with editors and labs. This is a gamble in my opinion and with less risk there is usually less reward. On the contrary, offering this luxury product exclusively in packages pushes them to spend more. Showing the value of ordering in a package, saving money is key here as opposed to buy a la carte. From my experience, rarely will someone book you for a $250 photo session and buy 1 $2K print. Instead you could sell them a package for $2K including more products with plenty of ceiling to upgrade and scale up prints. Regardless of how you position the product for sales, you must show it to sell it. Again, this comes back to a luxury experience and what says luxury more that seeing fully edited images 2 weeks after a wedding? This is always a digital presentation for IPS, however how are your clients seeing this product in person, on the wall of your studio, website etc.? There are even IPS tools you can build digital collections for their home. You just must entice them to send you pictures ahead of time with discount incentives.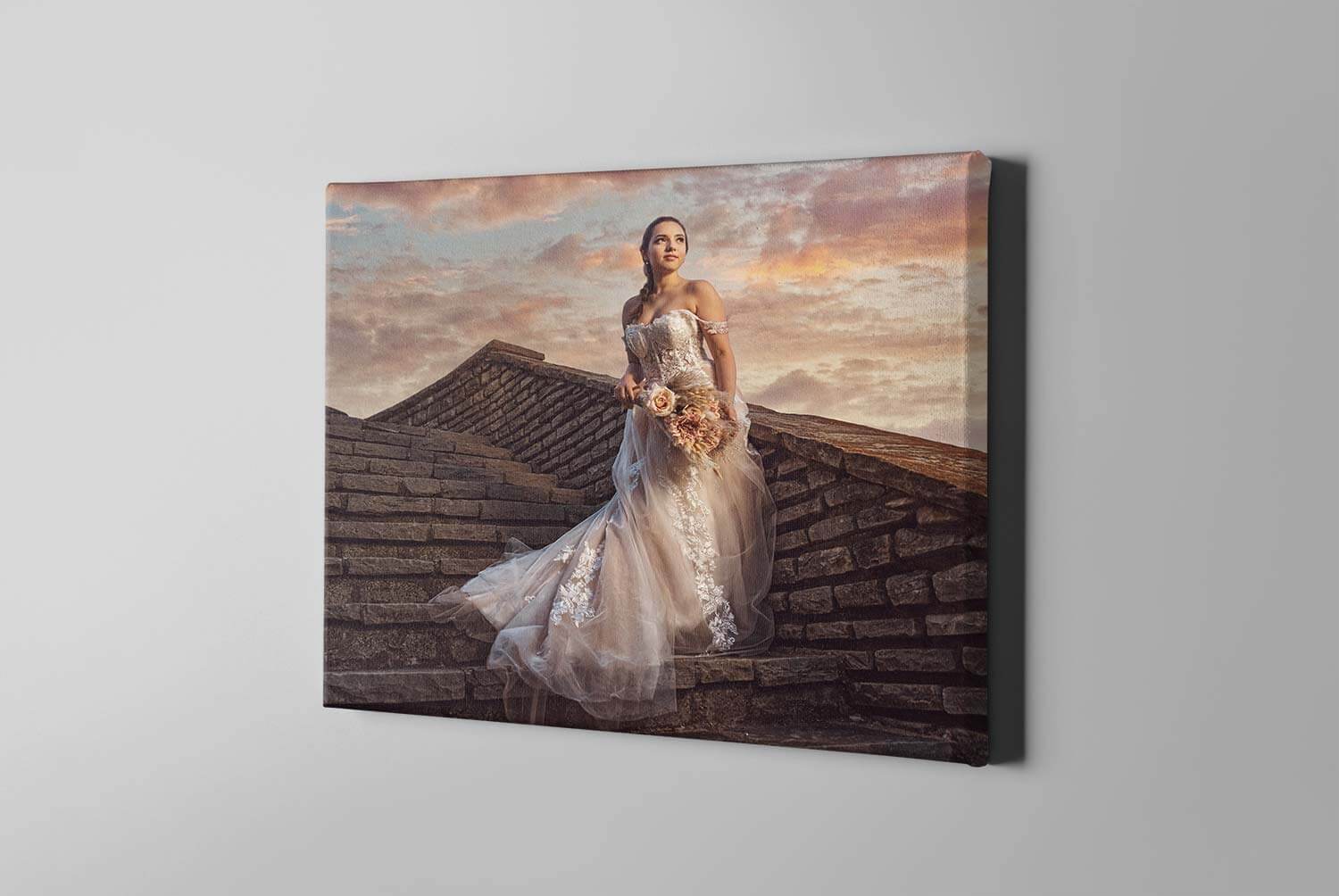 Image by Gronde Photography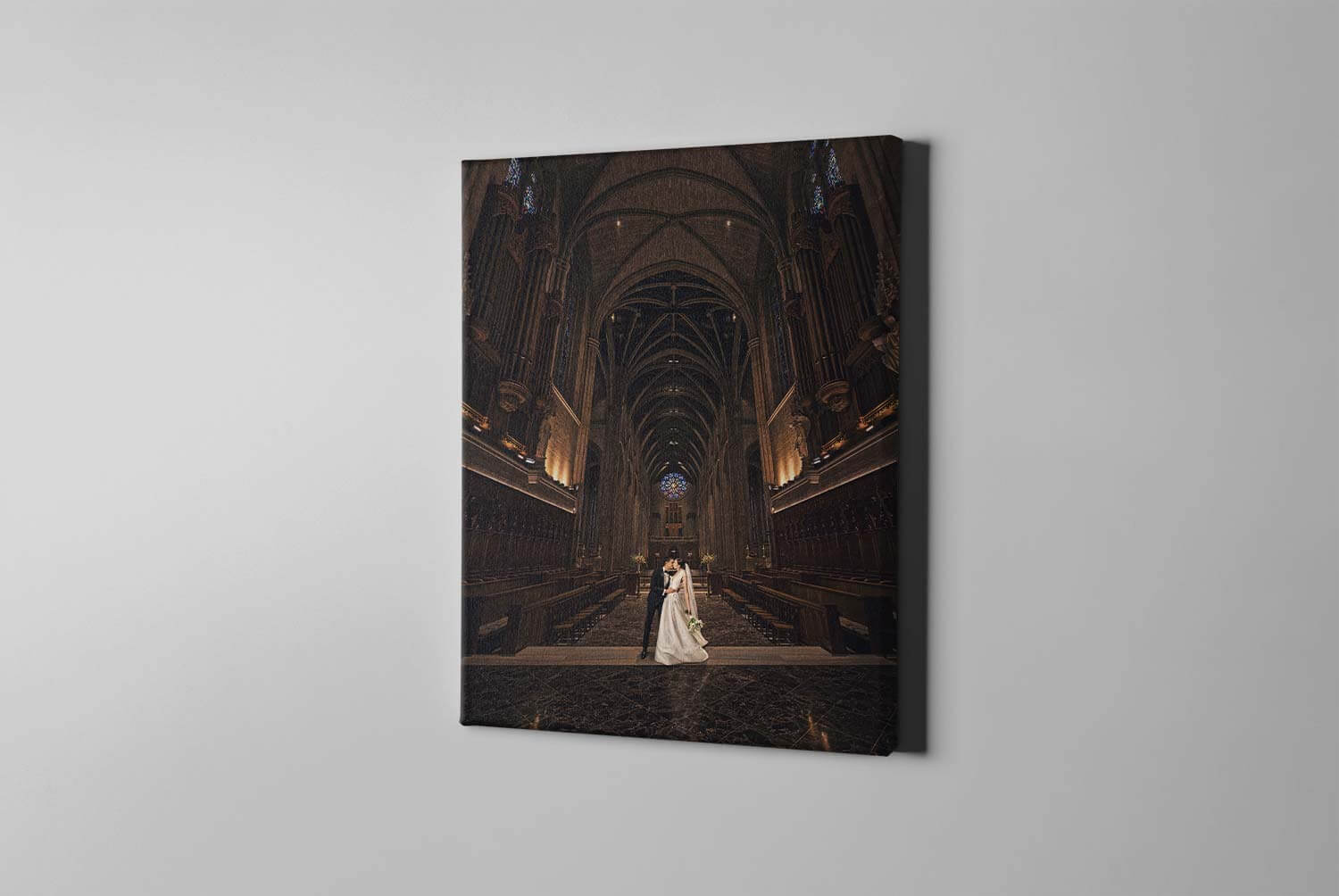 Image by Ivan Duran Photography
Find a team to build a custom stylized edit.
As a creative at heart, you will always struggle with finding someone that gets your vision immediately, right? Well, no one is going to read your mind. Learn to communicate clear expectations and find someone you can jump on a call with. In my experience when humans get on the phone more progress is made in the initial stages of dialing in a style. I cannot tell you how many times we get references to other photographers for inspiration, the images sent are completely different in style, little to no art direction, the list goes on. Again, you are the creative director in this process, direct your production team. That said, you need a trusted advisor to help you refine your vision and get it to fruition. 
Once you lock in a trusted advisor for this service, your business will benefit immensely.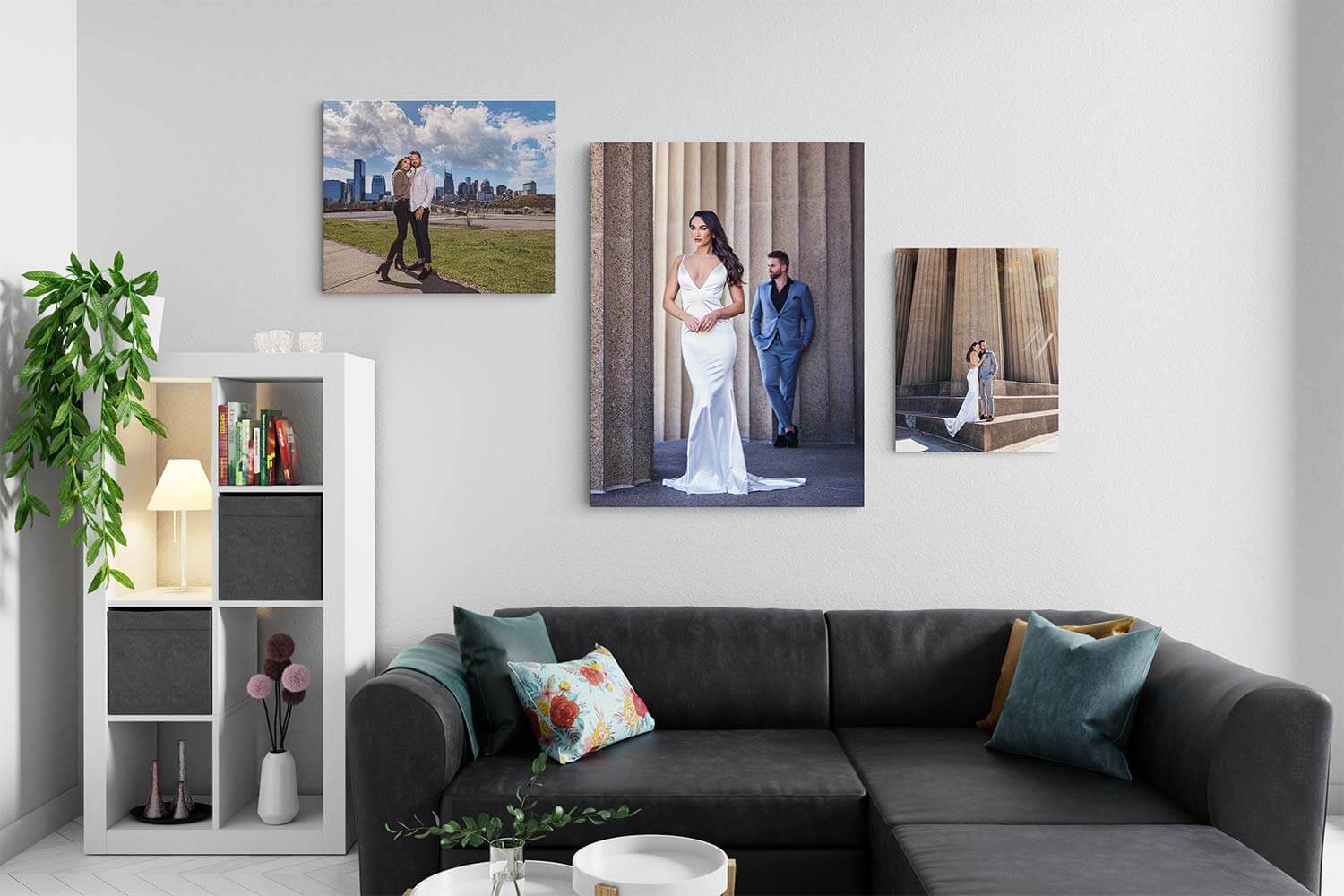 Images by Salvatore Cincotta Photography
Now the work starts for you to execute with excellence for your clients. You must commit to shooting for the final image for every job and every customer. If you don't you will not have anything to offer them. Circling back to pre-shot packages you can use this as a leading indicator for how many art prints you need to shoot for. Always shoot for 1 or 2 more than what they order. There is a method to how you shoot/pose these clients directly related to how you want to sell the photos. Start simple with 3 prints in a collection and think large scale. The middle print is a 20×30 minimum and it's a wide shot of the client in a large landscape, downtown scene or studio shot. Then a close-up of each client for prints to be placed beside the middle image, scale it out if larger families, etc.
Then you can present this to your client with the unedited version and the final edit during the preview. This is where the impact of the edit takes the in-person preview to a more luxury experience. This is why they booked you over an average photographer selling cheaper experiences. You must show large scale images previews on a large TV. Have you thought about what luxury brands offer for a full-service experience? Think about hiring someone to hang it in their home as part of your offerings. This is next level service, and it gives the client peace of mind knowing the work is scheduled to be hung and installed. Again, think beyond what you do now and spend the time executing on it.
Now that you have your luxury edit ready to position into sales for upcoming customers, we need to develop a portfolio of work for the website without just dipping into your pockets. As a potential client, I should only be seeing these luxury edits on your website and pushing this newline of products. I recommend getting 3-5 edits done at your own cost and send anniversary emails to all your previous wedding clients. Let's say you've shot 200 weddings in your career if you convert 10% that's easily enough to cover your new content for the website. Let them know you have expanded your offerings, educate them on what it is and a perfect anniversary gift to themselves. Then you can offer a heavy discount for a limited time to get them interested now. Again, your goal to is to cover costs and get a portfolio of edits generated from this. Launching a luxury brand is not an overnight task, build up to it and why not start by offering luxury edits and products to start making more money now!
PLACE YOUR ORDER BELOW TO
SAVE 30% OFF RETOUCHING TODAY!