Our Post-Production Retouching services are performed by some of the most talented editors in the world. Glamour work, brace removal, head swaps, sky replacement, overall beauty edits, or anything else you can dream up, we've got you covered! Check out this before and after from the Evolve Retouching team!
To learn more about our Retouching Services visit our services page.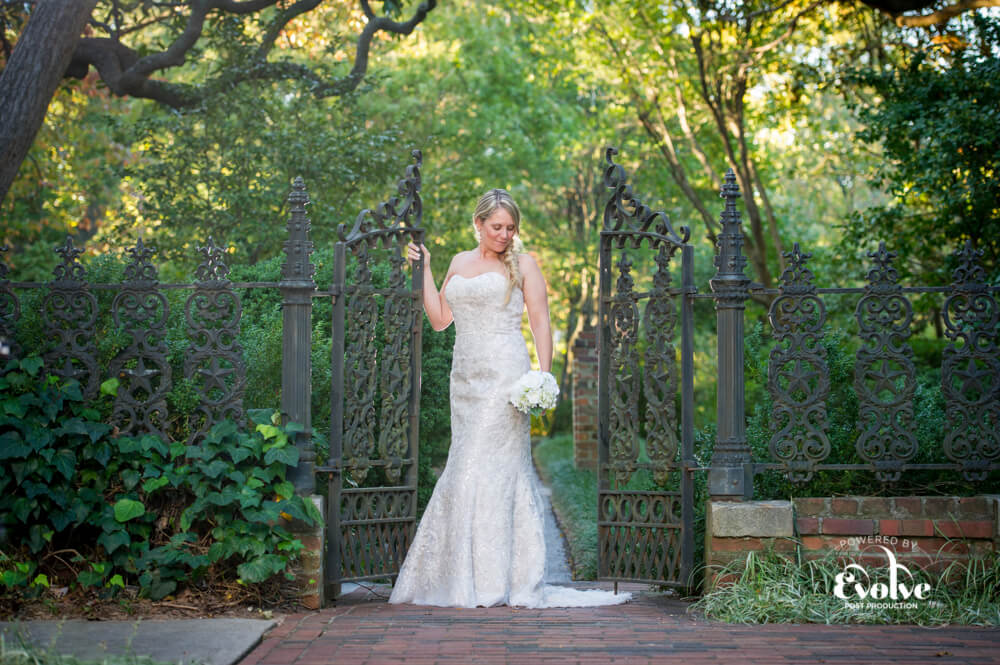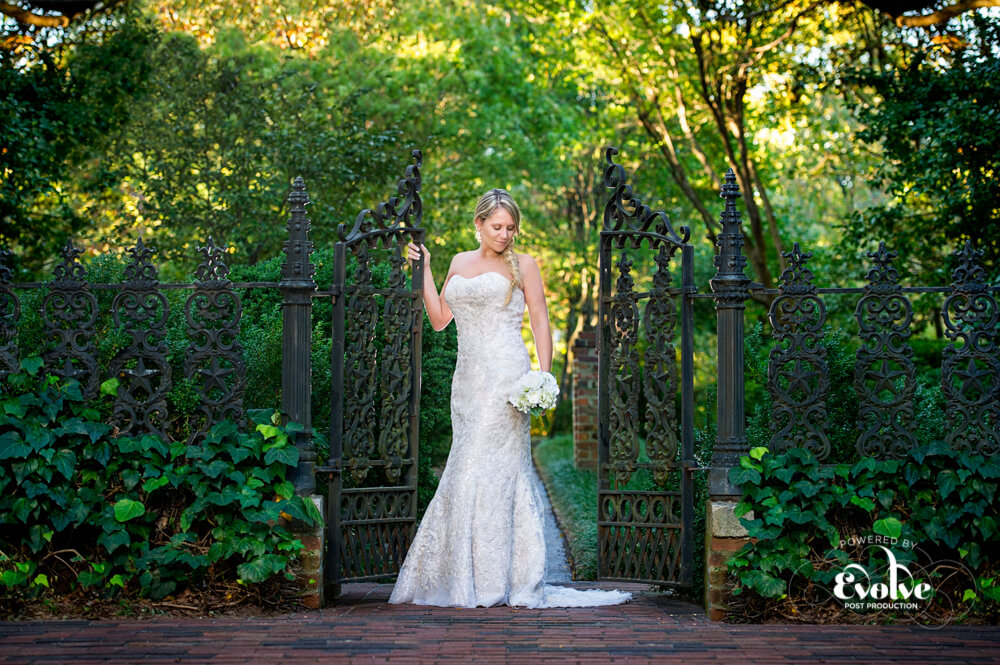 Photography by Kelly W Lucas Photography
What Post-Production Retouching was done in this image?
1.) We removed the concrete (camera left) and replaced it with all brick 
2.) Removed grass beside the concrete 
3.) Removed monkey grass (camera right) in front of fence and replace with the same ivy seen left 
4.) Removed light stand on left 
5.) Removed tree trunk at top left 
6.) Remove the little black spikes under fence gate/above dress and remove stick on ground under left gate
7.) Liquified stomach area, arms, waist, face, and smoothed out neck area 
8.) Softened Skin
9.) Removed stray hairs
10.) Evened out skin tones on brides chest to remove red blotches and coloring